So, I saw this idea on
JEN'S BLOG
a while back...ok, quite a while
back...and while she, ever so logically, used a plain tray with the
Dry Erase pens...more writing area and less flowers to dodge...I
just don't have any plain dishes. What I do have are cheap vintage
dishes covered with flowers & gold flourishes...even some chips
and knife marks...what can I say I run a high class establishment! ;}
So, I figured I should just work with what I have instead of running
to Cost Plus {because who am I trying to kid, I would NOT have left
there with only one tray! I am not that strong! In fact, I am not strong
at all...I am a weak weasel of consumerism! ;}
Then got to thinking...tray schmay...if it's going be a "menu board" then why
not use the dish that will actually be needed to eat the meal?
I freaked it up a notch and used a bowl.
In the spirit of full disclosure though, I do not generally use the term
"soups on" very often...I do recall using it once at work to let everyone
know that lunch for the whole office had arrived...a simple email with
a subject line that said "SOUPS ON!"...Short and to the point, don't
you think? Well, I actually heard several people say, "Soup?!! I thought
we were having Super Mex!" Who doesn't know what that expression
means? Who hasn't heard Granny Clampett say it? And I was overcome
with the urge to staple their sleeves to their desks...
but really, I over it!
I also thought that this would be a good vehicle for a subliminal messages...
Now I chose the subtle route here...you can be more direct as you see fit! ;}
An lastly, but so not leastly...a "post-it note" of sorts... to remind, uh-hem,
someone of their long held desire
not
to have a behind that needs its own
zip code...but saints preserve us...these cookies!!!! Wild horses could not
drag them from my, uh-hem, some one's clenched jaw! And I'm not saying
they are fattening or anything, but the calories aren't even listed on the
package...it simply reads: "WHOAAAA THERE FATTY! Do you
really
think you need
another
one? Because from what I can see, you're headed
for a nice wide chair next to the bearded lady under the Big Top! Now
brush that powder off your chin and step away from the bag!"
Seriously...that's what is says...very rude indeed.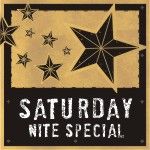 Oh, boy...my tablecloth facing the wrong way...yah, like I said, a high class
establishment! ;}