The matchbox addiction continues...
So, I challenged myself to try and recreate all the foof I added to the
larger ones...on this binky-baby one...
And I do believe I have embellished, adorned & prettied it up...as much as
humanly possible! ;}
We invite you to enter our current
GIVE AWAY
...there's still time!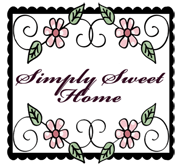 Whatever WED @
Someday Crafts
And be sure to visit
Faded Charm Cottage
for WHITE WEDNESDAY!