So...when I saw these on sale at
TENDER HEART TREASURES
I knew I needed them...
nice 10 x 10 cottage-y/Eastlake-y frames...
Guh-rossss, prints! Blick! But for $3.95 (no sales tax, free shipping...the magic words!) I had other plans for them!
Then, the punk princess of Providence,
Elyse
decided to taunt me with "Sailor's Valentines"...perfectly shellicious masterpieces created by bored Victorian sailors for their sweethearts. I have attempted them before...but I thought I'd give it another go...
It's nothing extravagant or elaborate...maybe being stuck on a tall ship fighting scurvy while pining and mooning for your beloved makes one more detail oriented? ;}
But now that I have made a reasonable copy, I
will
be making more! I see a large order of tiny shells in my future!
Be sure to enter our
GIVE AWAY
!!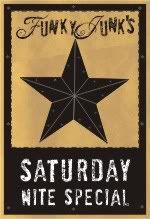 Be
Inspired
today @ Melissa's
Inspired Room